Enjoy our line of high-quality skin care, body care and lash care products to make home feel like the spa.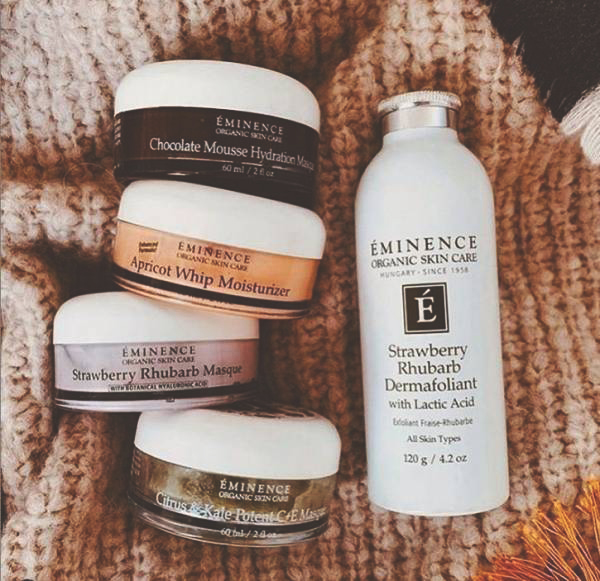 The Sanctuary Spa is committed to offering the highest quality of skincare products on the market. We are pleased to have the opportunity to work with and sell this organic option to our clients.
Éminence Organic Skin Care delivers the highest quality natural skin care to leading salons, spas and their clients. Their active products are created using European certified premium quality herbs, fruits, and flower buds, and are proudly free of Parabens, Mineral Oils, Petroleum and Sodium Lauryl Sulphate.
The Eminence Organic Skin Care line offers a truly exquisite experience with products that are so natural that you can see the fresh fruit pulps, seeds, and smell the real herbs. The philosophy is simple and natural, and it fits with the modern need of finding a natural skin care solution.
Visit Eminence's website to obtain additional information and a full list of products at eminenceorganics.com.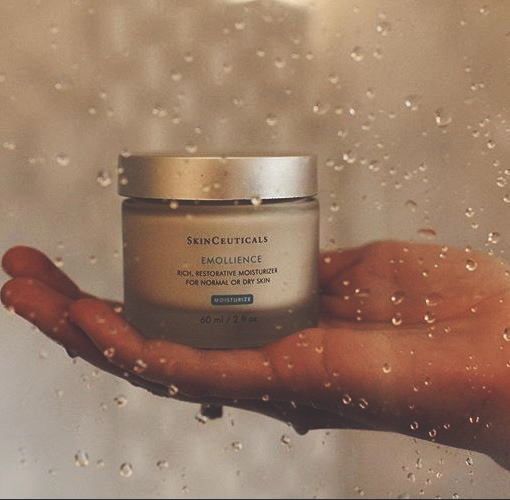 Skin Care formulated to maintain and improve skin health.
An effective skincare regimen must contain three fundamental elements: Prevention, Protection and Correction. Designed to prevent signs of future damage, protect healthy skin, and correct the appearance of previous damage, SkinCeuticals is committed to advanced skincare products that are backed by science.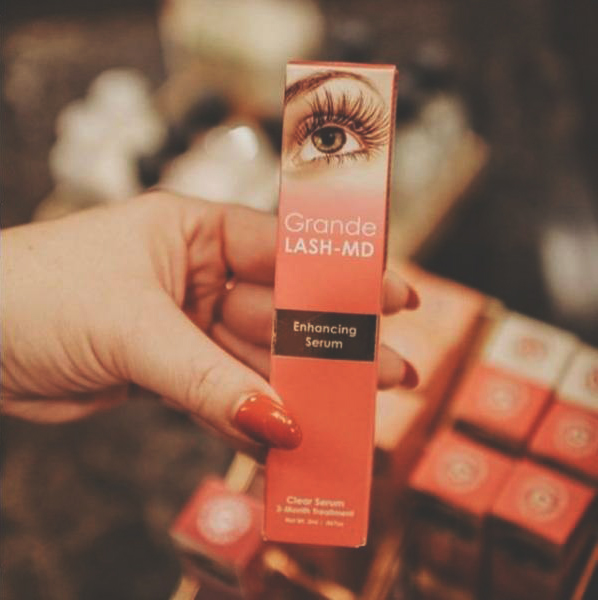 GrandeLash
Grande Lash-MD: award-winning lash enhancing serum infused with a blend of vitamins, peptides, and amino acids to promote the appearance of naturally longer, thicker looking lashes in 4-6 weeks, with full improvement in 3 months. It's a favorite for helping to enhance short, thinning, brittle lashes. Ophthalmologist tested. Suitable for contacts and lash extensions.
Lash Serum.  Brow Serums. Primer. Mascara.
Borboletta
Borboleta was founded on the belief that everyone has an intrinsic beauty that comes from just being different – unique – you.
Custom formulas keep lids and lashes clean, healthy, and nourished. Their lash care products are formulated with targeted ingredients like moisture-binding hyaluronic acid and amino acids to replenish and hydrate for more youthful looking skin strengthening and conditioning natural lashes.
Lash Serum. Lash Cleanser. Eye-Makeup Remover.
"I visited Sanctuary for the first time today and had a wonderful experience! Jenny is awesome and did a beautiful job on my manicure. She is so kind and pays great attention to detail, which I really appreciate. I can't wait to return for a facial!"
"I had a wonderful hydrafacial with Parris. Everything was cozy, clean, and relaxing. I can't wait to treat myself again!"
"Olivia is incredible! She customizes every facial and lash extension service to exactly what I need. I started doing peels, and they have helped so much with my sun damage! My skin has never looked better. If you want to have the best skin and lashes, go to Olivia!"
"I went to the spa today for an eyebrow wax, and it was the best experience ever. Their staff are so amazing! Dana was so kind and friendly and listened to everything! I live two hours away, and it is so worth drive for the experience! I have also bought my clients gift cards here, and they absolutely love it! Highly recommend!"
"This place was so nice! They really pamper you with their services and go above and beyond for their clients. It was my first time here, and it really was a whole experience. Very relaxing and amazing service."
"I just had a massage at The Sanctuary. Wow, AMAZING!!!!!!! My first time there and now I won't go anywhere else."
"I recently had a facial with Jessica, and she did a wonderful job! It was super relaxing and I greatly look forward to my next one!"
"This place is a piece of heaven! I am so glad I found it, and it is very close to my work. I had no idea there was a spa in Cedar Rapids like this one. They will spoil you to death!"
"This place is a relaxing oasis. I can't wait to make my next appointment."
"The Sanctuary Spa is my favorite place to pause from my busy schedule...to relax and to recharge. It is serene, peaceful, and everyone is so attentive."
"I just got back from the best spa treatment I have ever had! Absolutely perfect atmosphere and wonderful people. I have never been so relaxed!"